International Patent Information
Conference & Exposition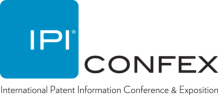 IMPORTANT (regarding Hotel Booking):

The only way to make hotel reservations for the IPI-
ConfEx conference is to contact the hotel directly, either by visiting the hotel link provided on the
'Hotel and Travel' page or by calling the official hotel phone number.
Please be aware that the IPI-ConfEx is not working with a booking agency or broker for
hotel reservations.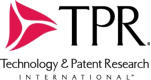 Minesoft develops global patent databases & solutions, winning the prestigious Queen's Award for
Enterprise in 2009 and 2015 for outstanding growth internationally.
PatBase is a sophisticated global searchable patent database offering analytics. Minesoft continually
innovates to stay at the forefront of the field. A new NPL solution broadens searches beyond patents whilst
a new Semantic Search facility further aids patent discovery and subject searching. Chemical Explorer
offers a text-mined searchable database of chemical structures and chemical terminology extracted from
over 11 million full-text patents.
Learn more at www.minesoft.com
Technology & Patent Research International, Inc. is a full service search firm specializing in researching
worldwide patent and non-patent information sources for all areas of technology.
TPR International offers a variety of services, including analysis of worldwide patent and non-patent literature
for state-of-the-art searches through to infringement and validity studies conducted via world-wide and
regional online databases and/or via manual searching conducted at patent offices and libraries in Europe,
the U.S. and Japan.
Learn more at www.TPRinternational.com
The choice of patent experts, only STN® offers access to trusted scientific and technical information
including the authoritative chemistry content from CAS and patent content from Derwent World Patents
Index®. Intellectual property professionals and patent examiners at the world's major patent offices and
research organizations rely on STN for their information needs. STN is operated jointly by CAS and FIZ
Karlsruhe worldwide.
Learn more at www.stn-international.com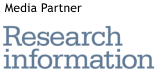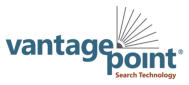 More Sponsor Exhibitors to be announced soon.
For over 30 years Search Technology has helped people succeed in rich information environments. Since
1998, our VantagePoint text mining software has helped Patent Analysts, Competitive Technical Intelligence
Professionals, and Technology Managers find relationships and identify patterns within search results from
patent, scientific, technical, and business databases.
Learn more at www.thevantagepoint.com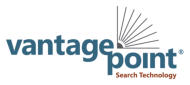 BizInt Solutions, Inc. produces BizInt Smart Charts software to help information analysts create, customize
and distribute multi-database reports and visualizations from drug pipeline, clinical trial, patent and gene
sequence databases. The BizInt Smart Charts product family is used by pharmaceutical, biotech, chemical,
petroleum and medical device/diagnostics companies worldwide to support product lifecycle planning and
portfolio management.
Learn more at www.bizint.com